Welcome! We understand that moving into a Long-Term Care Facility is a big life change. We would like to help you reduce the stress by letting you know ahead of time what you can expect on move-in day.
By now you should have had your preadmission meeting with the Director of Finance and Director of Care. At that meeting, with the Director of Finance you should have:
Signed the admission agreement.
Brought in a void cheque and filled out a financial preauthorization debit form.
Filled out an application for Lawton's Drug store.
Discussed opening a Resident Trust Account and,
Brought in a cheque or cash for the 1st month payment.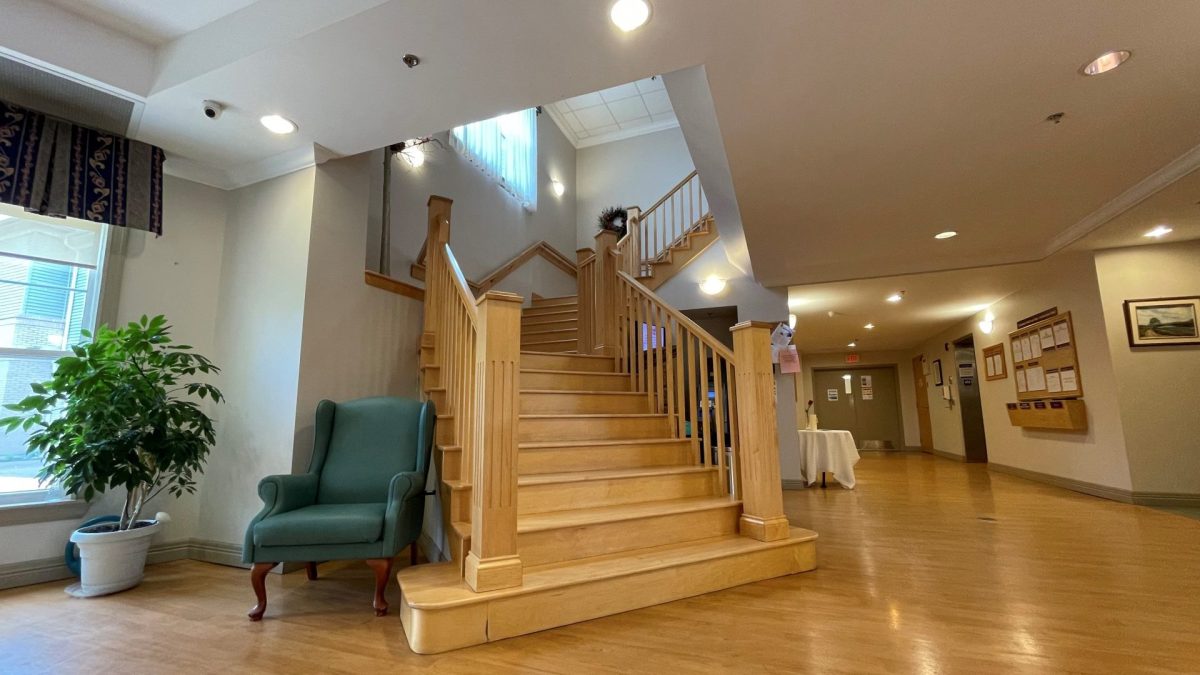 One of the stairwells at Wynn Park Villa
With the Director of Care you should have:
Been given Substitute Decision Maker forms and,
Care Directive form.
If you did not cover these entire basis at the preadmission meeting please see the Director of Finance or Director of Care the day of move-in.