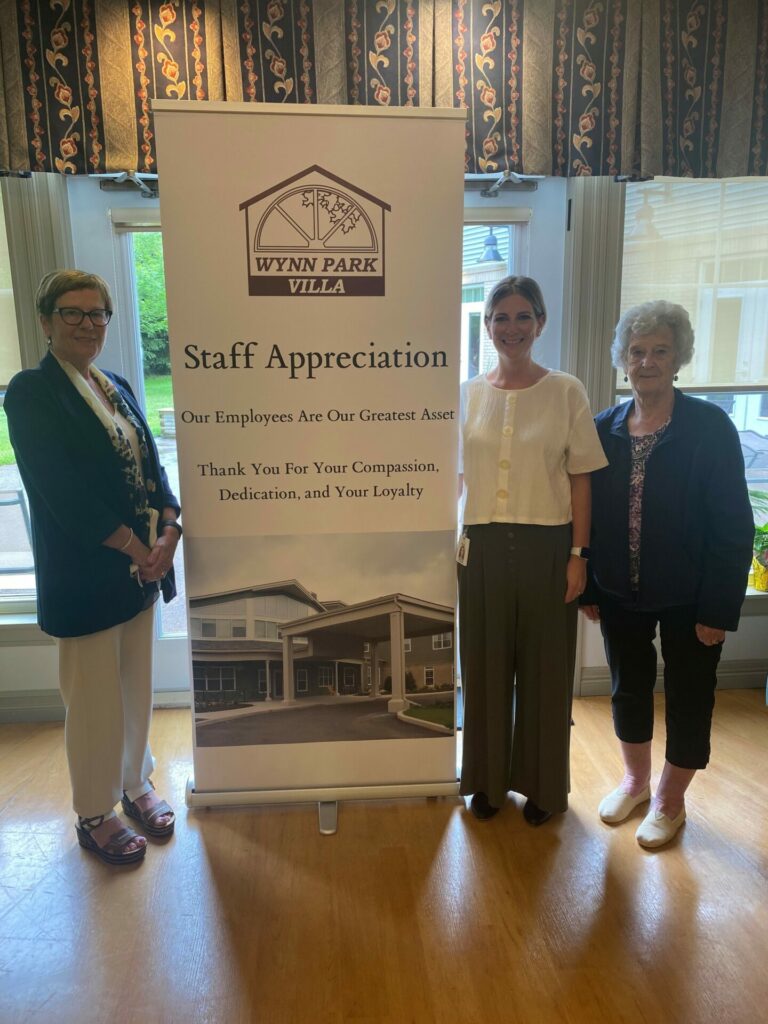 Since 1977 we have been caring for seniors in many locations in the town of Truro. In 1978 we owned and operated Westside Villa, then in 1983 we opened Townsview Estates which is a residential care facility, We also own Wynn Park apartments for seniors and duplex's in Wynn Park retirement village.
In 2008 we replaced Westside Villa with our newest facility Wynn Park Villa. Since 2008 our facility has shaped into a family of wonderful and compassionate Residents, Staff, Volunteers and Visitors. We strive for a comfortable and welcoming atmosphere to all who come to live or visit or work at our facility.
At Wynn Park Villa we consider all of our staff to part of the three generations of family that have proudly operated in Truro since 1977.