The staff at Wynn Park Villa understand it is often a difficult decision to move into Long-term care. At this time in your life you may have suffered significant losses, such as declining health, or the loss of a loved one. You might feel sad or depressed. Your family may also be experiencing difficult emotions as they prepare for this move. These are very normal emotions to be feeling at this time. There are many things you, your family or staff can do to reduce this stress and help make your move a positive one. If you feel anxious about any aspect of your care or adjustment to long-term care life, please talk to the staff. Wynn Park Villa strives to make our facility as home like for our residents as possible. We want our residents to feel content and safe as they move into their new surroundings. With some preparation and a calm, positive outlook, we hope this transition will be a smooth optimistic process for you and your family.
Moving in to a long-term care facility is a three-part process: preparing for the change, moving in, and settling in.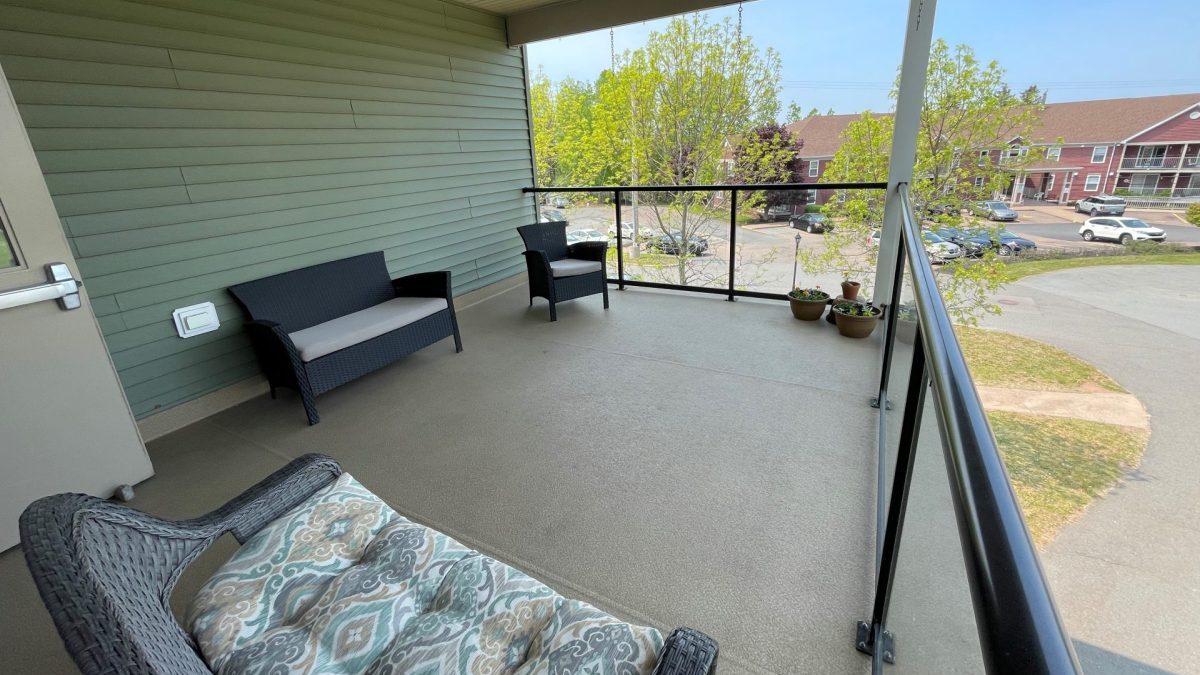 The view from one of the Wynn Park Villa patios
Be involved in the decisions related to your move. For example, choose the personal items you would like to bring, or make a list of people you would like to notify of your new address.
Talk openly about the upcoming move with your family.
Focus on the positive, this move may provide an opportunity to form new friendships. There will also be opportunities for you to be involved with recreational programs which are held daily.
Make your room feel like home. There is a large spot to pin up family photos. On the day of moving in bring your small favorite items, such as pictures, awards, a television and other personal effects. If you would like to bring a large item (i.e. a recliner chair) please ensure the item is approved by a member of Maintenance staff prior to having the item brought to your room.
All electrical items must be approved by maintenance staff.
Make sure you have enough clothing (underclothes, stocking, socks).
There will be a period of adjustment. Getting use to the new environment can take anywhere from six weeks to six months, sometimes shorter, sometimes longer. We encourage you to make friends and be involved in activities.
We encourage you to take part in recreation activities which are held daily. The recreation staff also welcomes your family to join in the social and recreational activities at the home.
Continue making decisions and maintaining a sense of control to the best of your ability.
Encourage family to visit often, especially during the early days and weeks. Even a short visit can provide valuable reassurance and support.