Long-term care facilities licensed and funded by the Nova Scotia Department of Health and Wellness provide services for people who need ongoing care; either on a long-term basis (permanent placement) or short-term basis (respite care).
There are two types of long-term care facilities available, nursing homes and residential care facilities.
To apply for residency in a nursing home or a residential care facility, contact Continuing Care to find out about the application process, to arrange for a Care Coordinator to assess your care needs, and to identify the best method of having your needs met.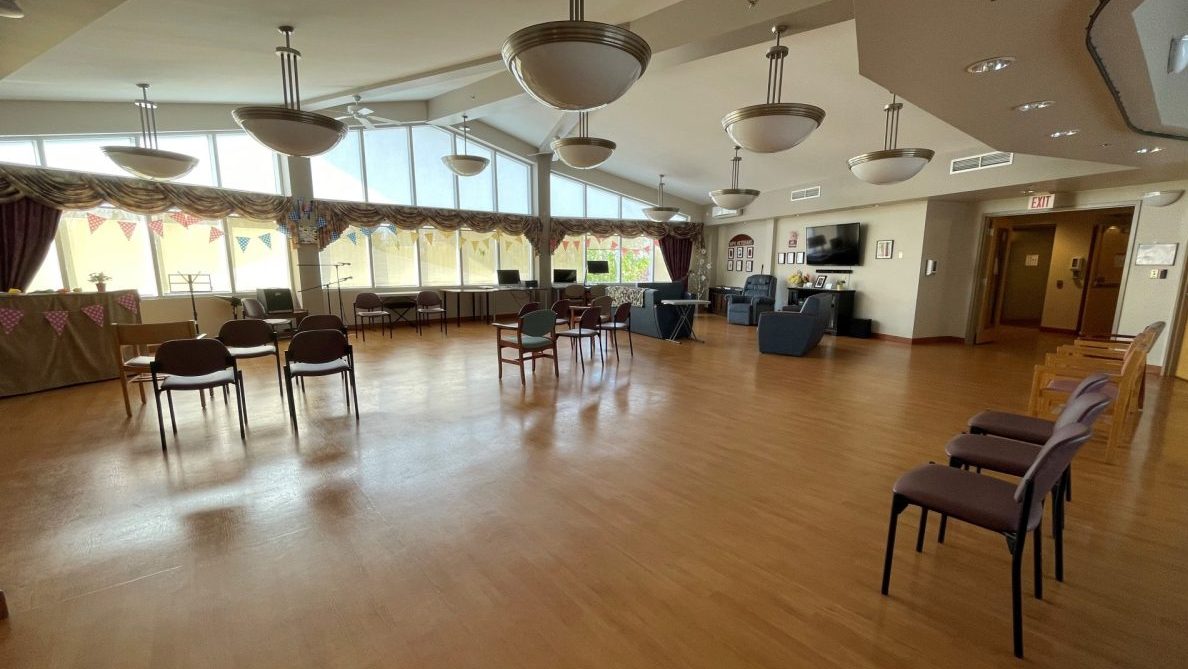 The well-lit, spacious common area at Wynn Park Villa
Continuing Care Nova Scotia
Available 8:30 AM to 4:30 PM, seven days a week.